More than 100 tanneries in Kanpur are moving to the leather production base in Kolkata
Release time:2020-09-02
Source:Rainbow leather Co., Ltd.
About 100 tanneries in Kanpur and Chennai are moving to the Kolkata Leather Production Base (CLC), and the Indian government has invested 5.4 billion rupees to transform and expand the infrastructure of the leather production base.

West Bengal Finance Minister Amit Mitra said at the recent leather and accessories exhibition organized by the Ministry of Industry and Commerce that about 100 tanneries are moving to eastern Kolkata, which is known as the largest in Asia. The leather production base has superior infrastructure. At present, the leather production base in Kolkata has as many as 385 tanneries and 140 leather goods factories with operating income of 135 billion rupees.
When talking about the expansion of the production base, the Minister of Finance said that the government will invest 8 billion rupees to build a shoe industry park, which is expected to create 700,000 jobs. The goal set by the state government for the leather industrial park is to achieve a turnover of 300 billion rupees in the next five years.

Company Profile:

Company profile: Caihong Leather Company is located in the shoe material market of Guangzhou Zhanxi Road, the largest shoe material market in China. It has branches in Hong Kong and many places in Southeast Asia. It has been engaged in the production, processing, trade and testing of leather and leather products for more than 10 years, and in 2012 Invested in the establishment of the Ethiopian Kokayades Leather Factory, with two production lines for sheepskin and cowhide, and more than 30 sets of advanced tanning equipment imported from France, Italy and Germany. And in cooperation with the China Leather Research Institute, a third-party testing technology center outside of the independent company's business was established. We produce large quantities and high-quality leather. We are engaged in free import and export trade with a wide range of business coverage. The main products are cashmere, mixed sheep, suitable for shoe uppers, bags, handbags and gloves. Provide leather research and development design, professional testing services. We follow the Huajian Footwear Group and respond to the national One Belt One Road strategy to establish a tannery in Ethiopia, Africa, increase local job opportunities, train local employees, and provide customers with more qualified and competitive products. To some extent, promote the development of African manufacturing.
Caihong Leather Company takes morality as the foundation and wins by faith. Adhering to the modern enterprise management model, we continue to absorb the high-tech of the world today and devote ourselves to research and development of high-tech leather products. With first-class products, first-class services, the pursuit of perfection, the pursuit of excellence, and dedicated efforts to beautify the new life of mankind.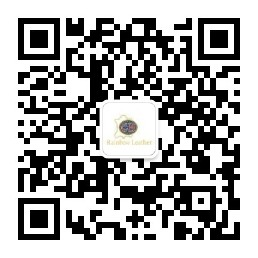 Caihong leather WeChat public account, stay tuned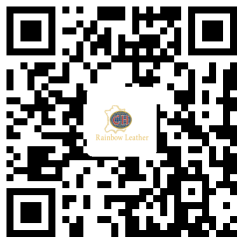 Mobile official website

Address: Room 301-308, South Branch, Melco Bank, Wangsheng Liantang Front Street, Guangyuan West Road, Yuexiu District, Guangzhou City, Guangdong Province, China
Phone: 0086-020-81702165
Contact: Yan Xiongping
Mobile phone: 13570945599
Email: alina@rainbowleather.cn

Homepage: http://www.rainbowleather.cn