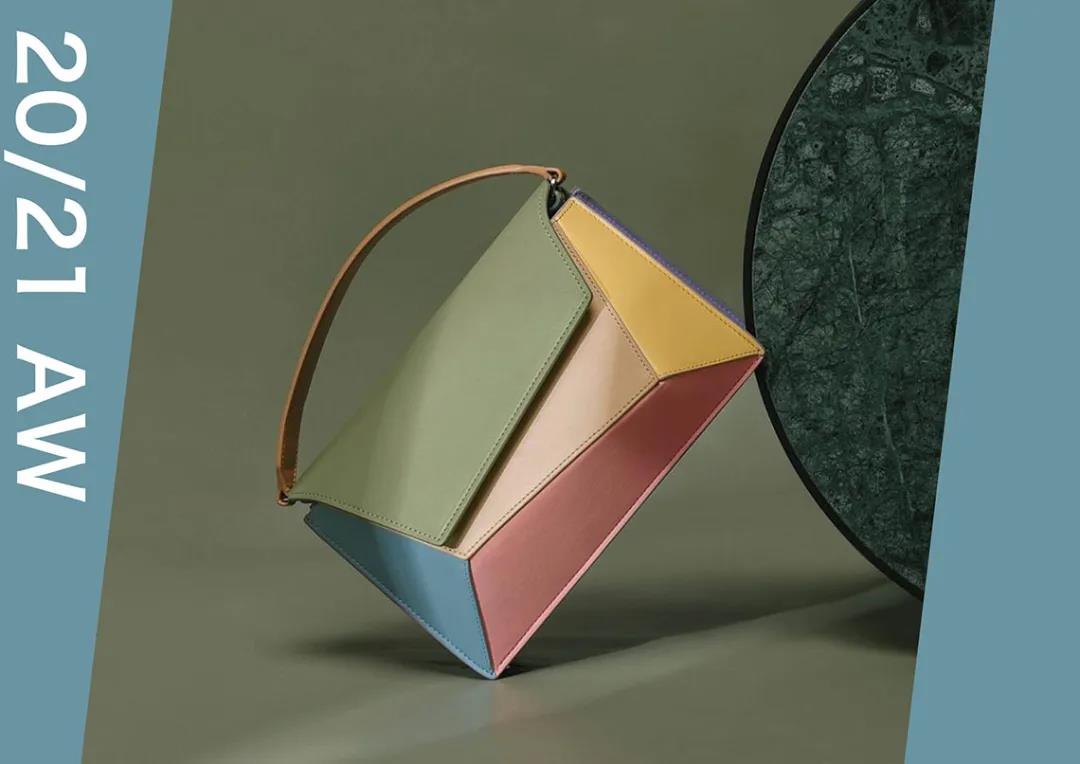 Color summary

The industrial style is mainly in black, white and gray with high-grade tones and architectural silhouettes. It is rough, mysterious and full of personality. The bag design adds richer colors, and the Morandi color with its own aura makes the bag extremely With high-grade texture.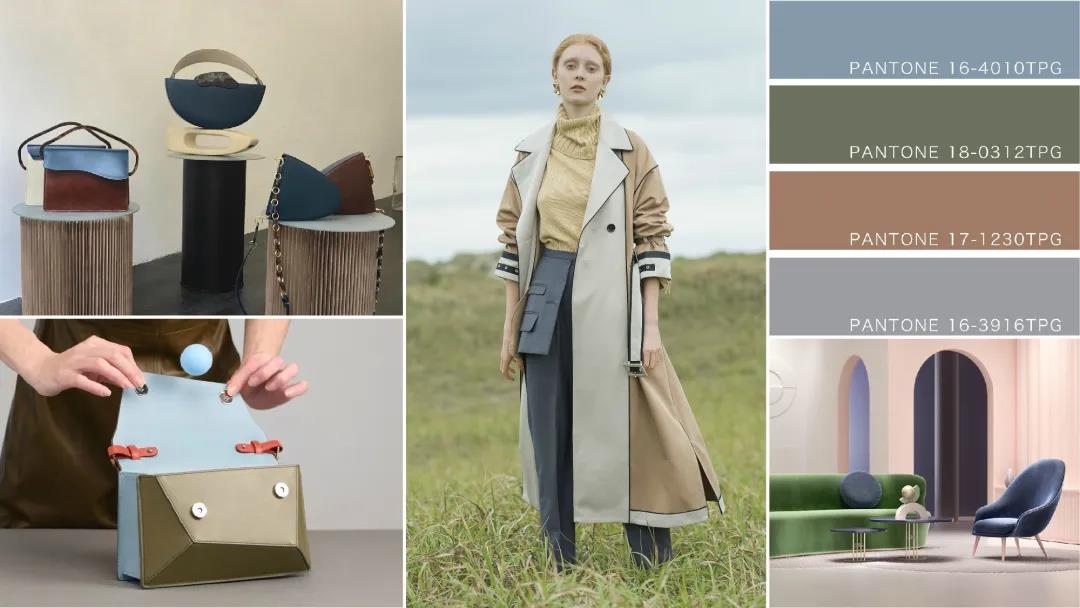 One, the key color-gray blue

Gray blue is a color with low purity and low brightness, giving people an elegant and introverted feeling, as if facing a gray ocean, or like old denim, exuding a comfortable nostalgia.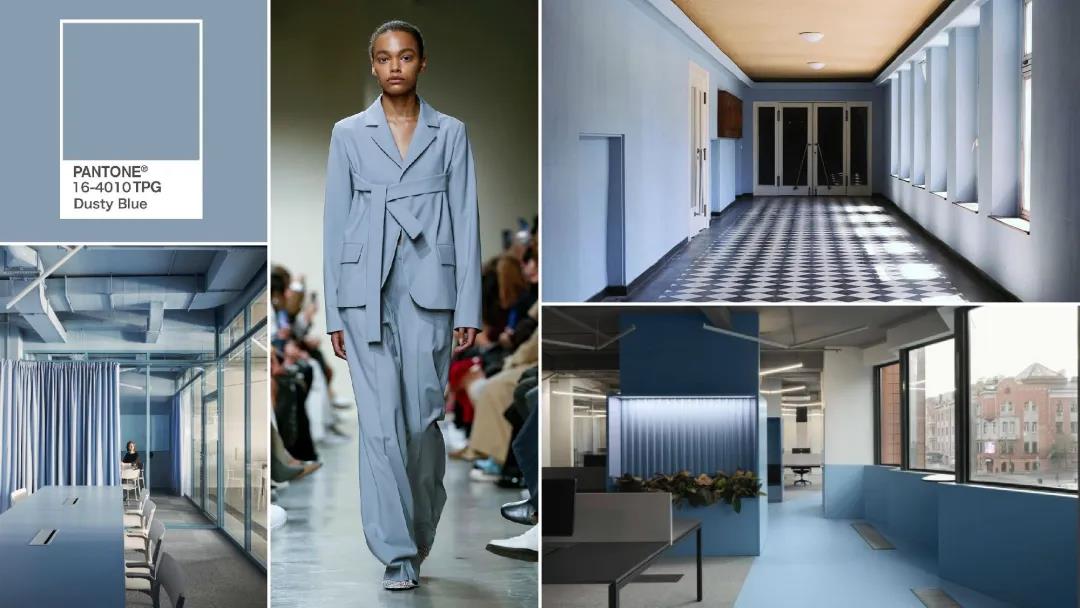 Gray blue-style application

Gray and blue are appropriately matched, and the neutral color creates an elegant texture, which is a versatile color. The combination of gray-blue and a highly designed silhouette gives the bag an elegant but not indifferent, not to be ignored but not too gorgeous.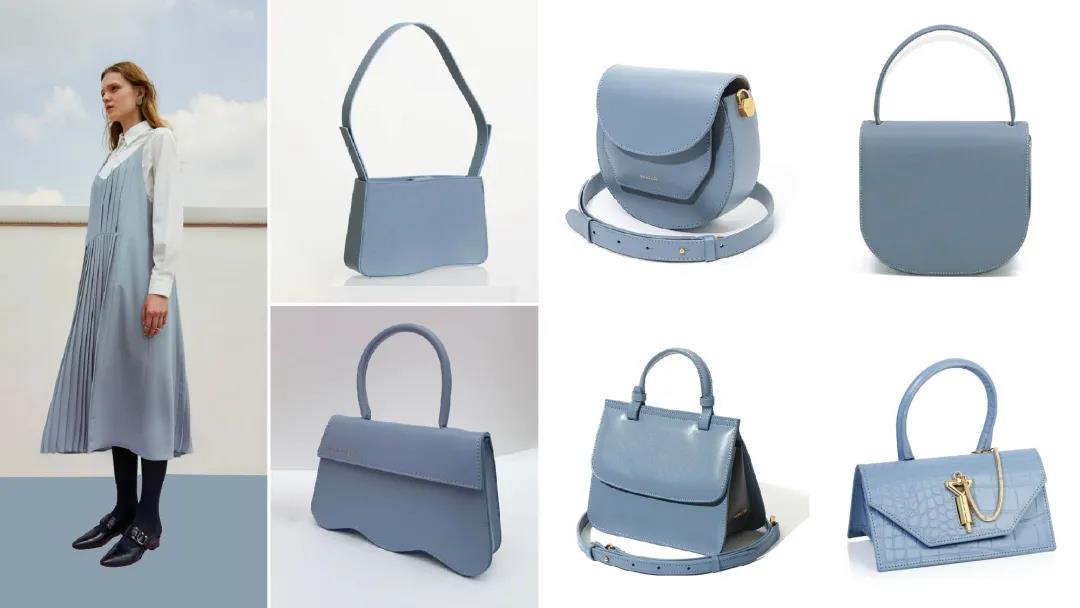 Gray blue-color matching

Gray blue gives people an elegant and elegant feeling, combined with the lightness of pure white, and orange is added as an embellishment to make the whole more lively; while the combination of gray blue and mocha or halo gray is more cool and advanced; gray blue and red The combination of brown incorporates elegant nostalgic elements; the combination of gray-blue and aspen yellow forms a strong contrast, which makes the whole exudes a warm atmosphere and adds interest.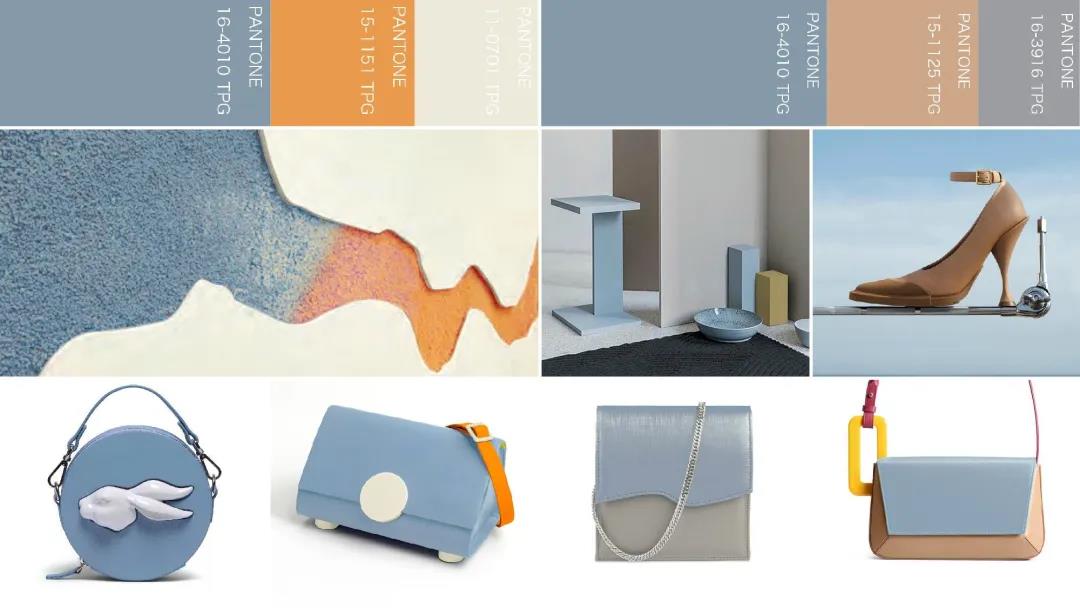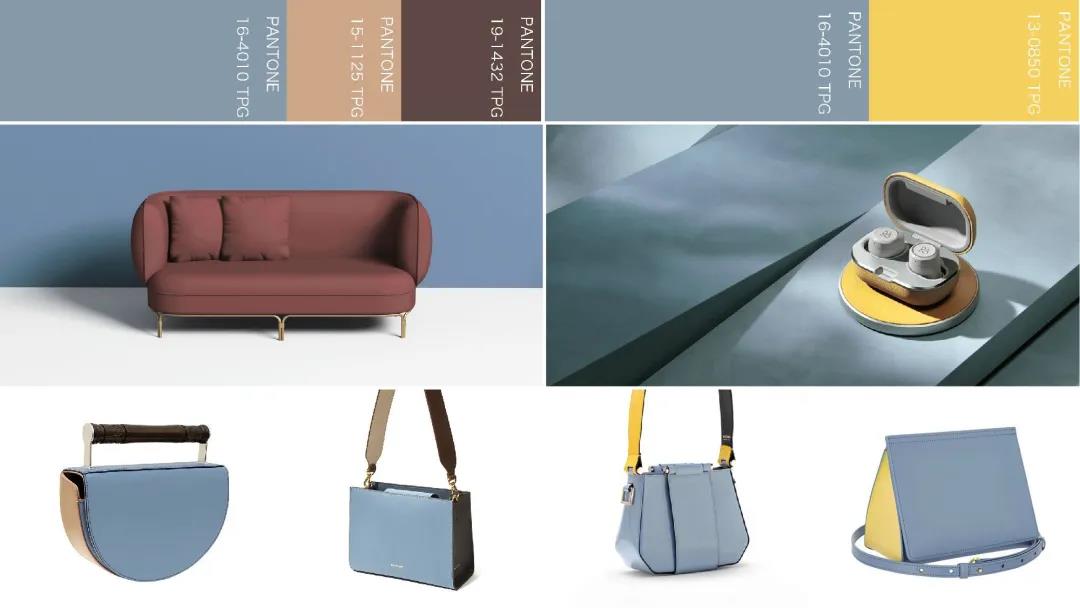 Second, the key color-dark moss green

Deep moss green is a kind of green with high purity and low brightness. Using it in a large area will give people a lush feeling deep in the forest, with a slight yellow tone, making the whole show a warmer tone.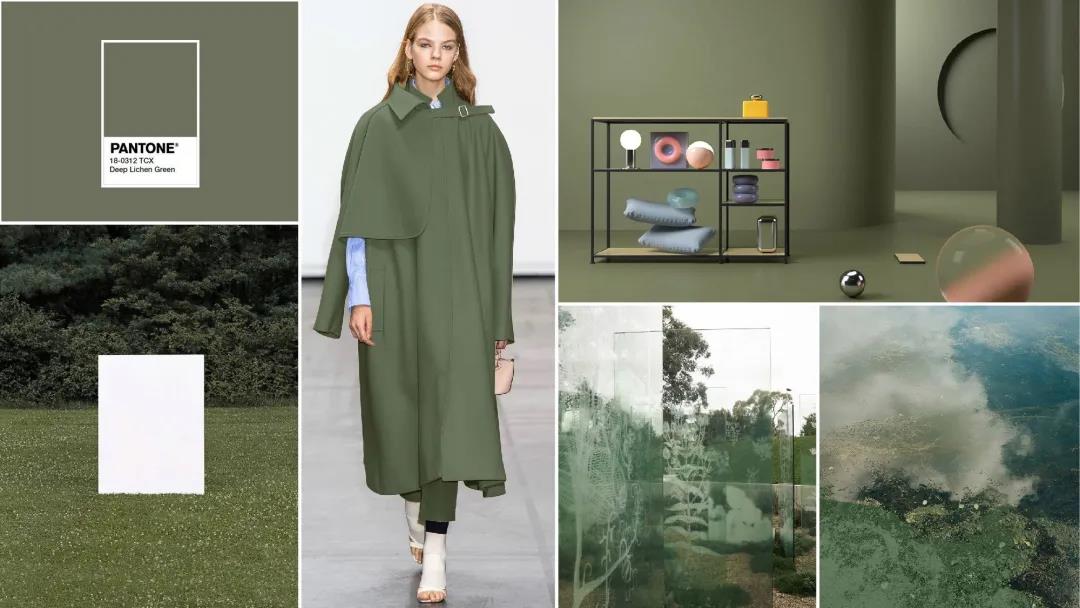 Deep moss green-style application
Green has become the dark horse in autumn and winter. As the most vital color, it has become a dazzling choice on the shows of major brands. It brings innate freshness and naturalness to the bag, while interpreting an elegant and calm retro atmosphere.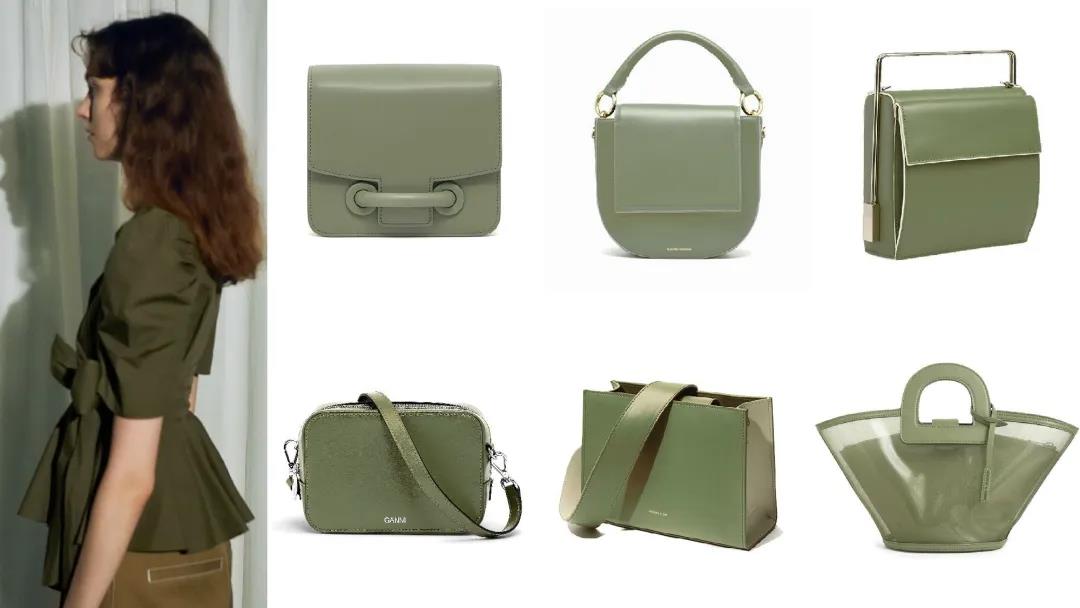 Deep moss green-color matching
Deep moss green has the characteristics of being easy to build, it can be small and fresh or it can present high-end retro, matching with earth colors, showing a strong and natural atmosphere; matching with light pink or nude colors, fresh and reducing age.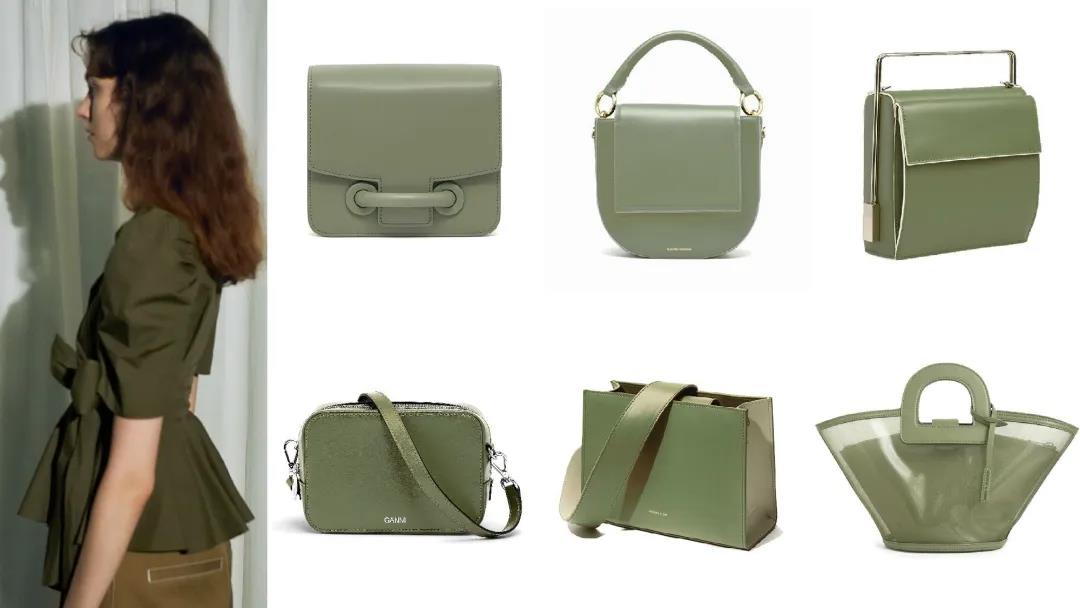 Third, the key color-Mocha Mousse

Mocha mousse, which belongs to the earth color system, is lighter, softer, more restrained, low-key and connotative color than Mocha, which is more suitable for autumn and winter.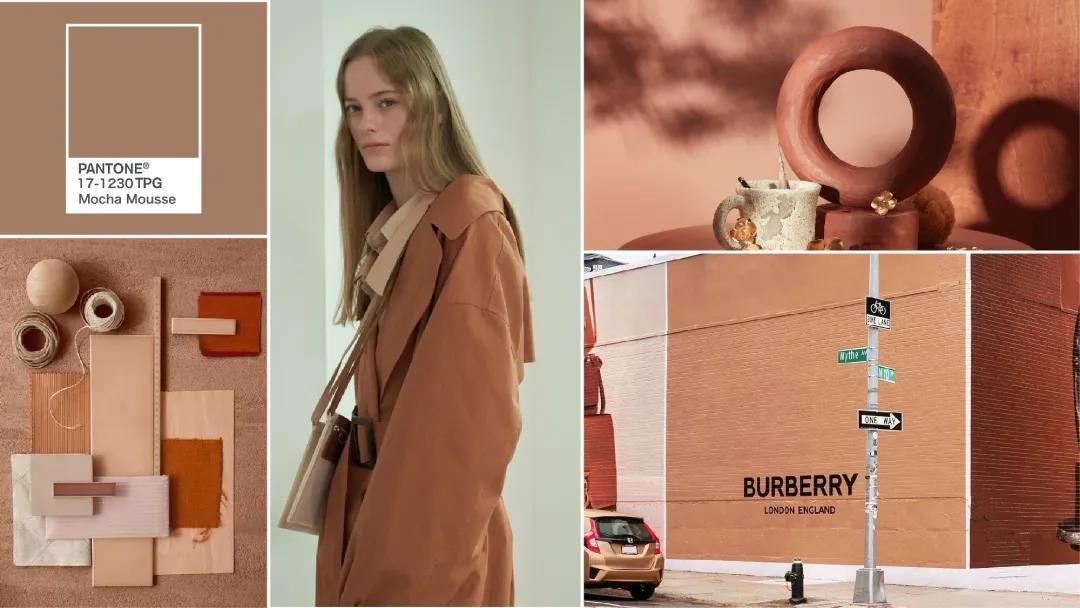 Mocha Mousse-Style Application
Mocha mousse is the most common color in the design of the bag, it is easier to bring a classic shape, and it is more artistic with the bag with a full sense of design.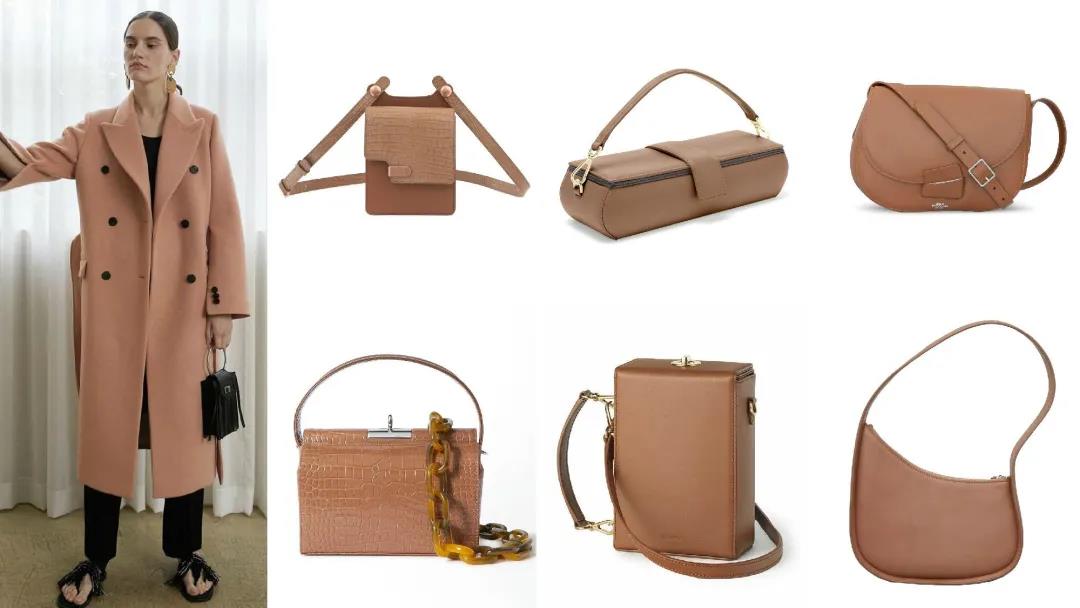 Mocha Mousse-Color Matching
The combination of different shades of color presents an elegant and gentle tone; the combination of mocha mousse and classic black is the most suitable choice, and it is also common in home decoration. The proportion of color blocks can also be matched at will. The use of straps or hand-helds is more restrained and can reflect the uniqueness of the profile.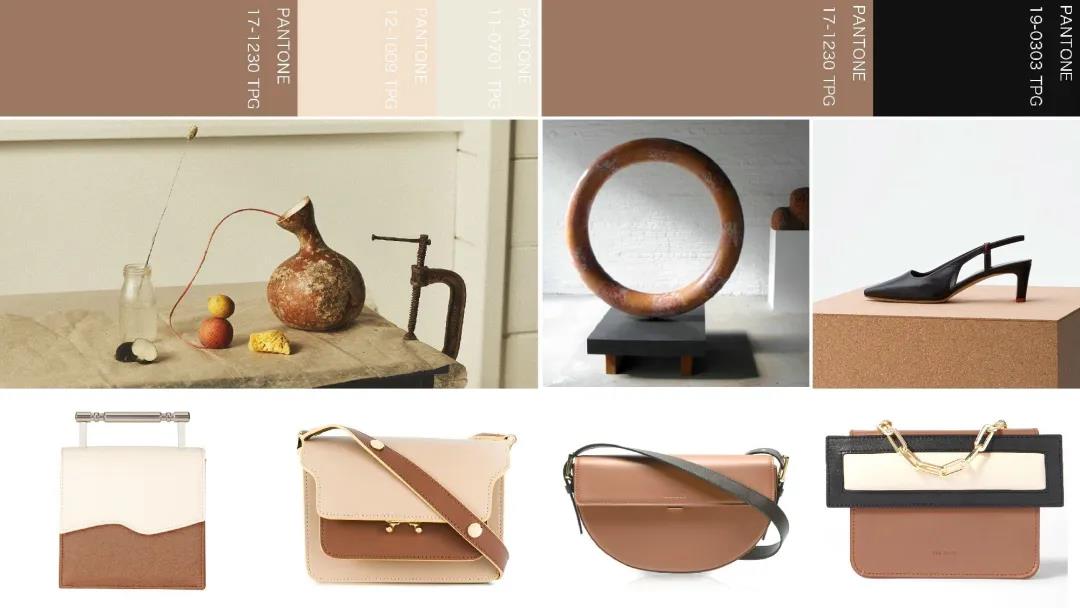 Fourth, the key color-haze gray
The ash is made with a lot of white and a small amount of black, like a hazy snowy night in winter, quiet and temperament.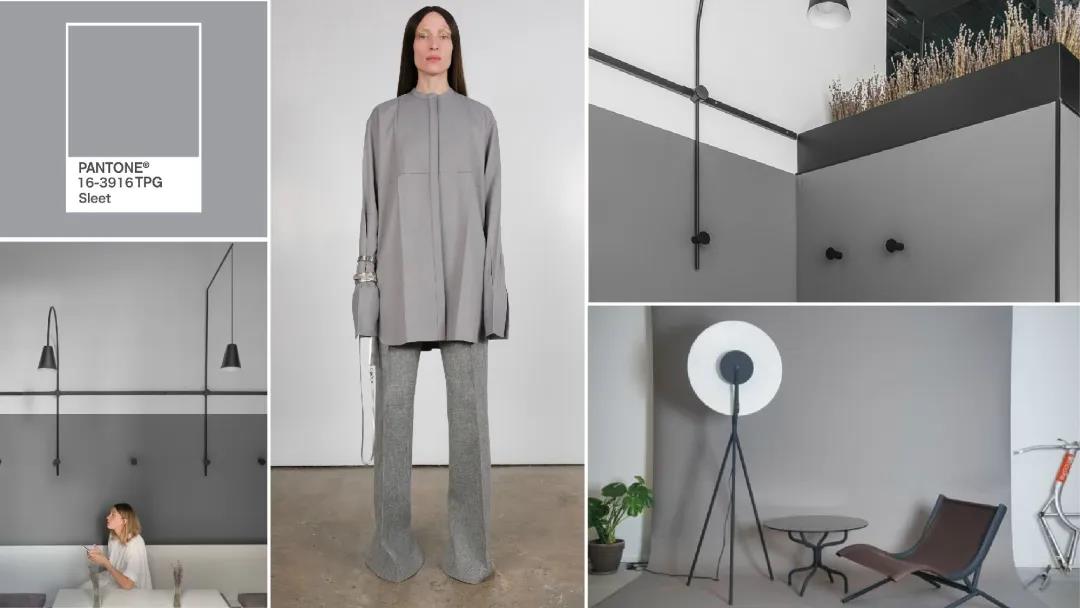 Hazel Grey-Style Application
The halo gray will not be too dull, and when used in a large area, it presents a quiet and high-grade texture. With the hardware fasteners with full sense of shape, it presents a minimalist industrial style.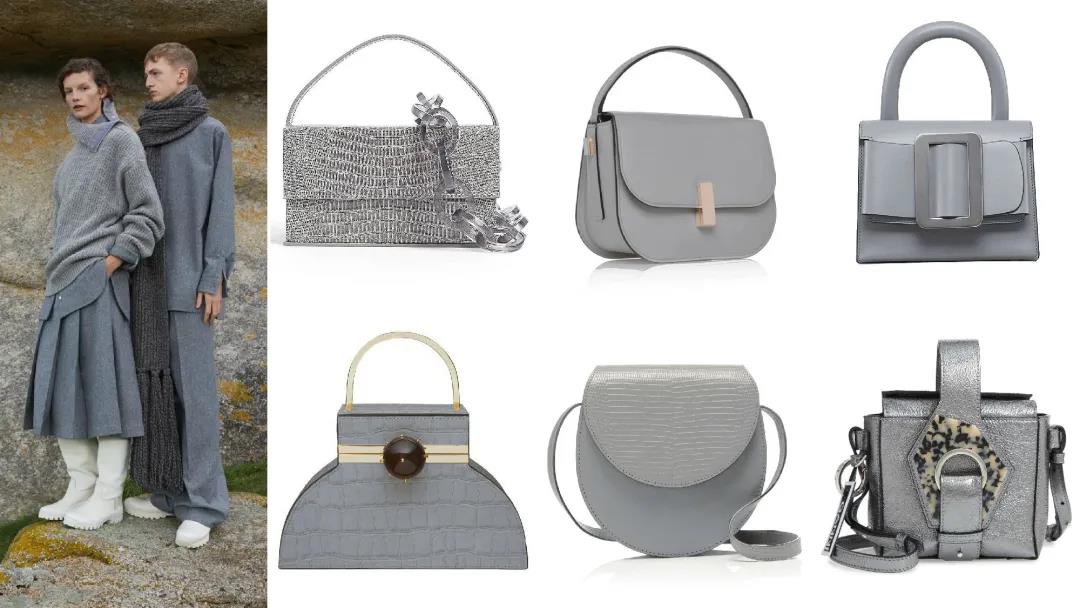 Hazel Grey-Color Matching
Black and gray is also the most stable and low-key color. Can show maturity and stability, but also show a strong female aura. Gray is a color between black and white. The most matching color is white, except for black. White will be more vibrant. The combination of lighter gray tones can best show the theme of industrial style.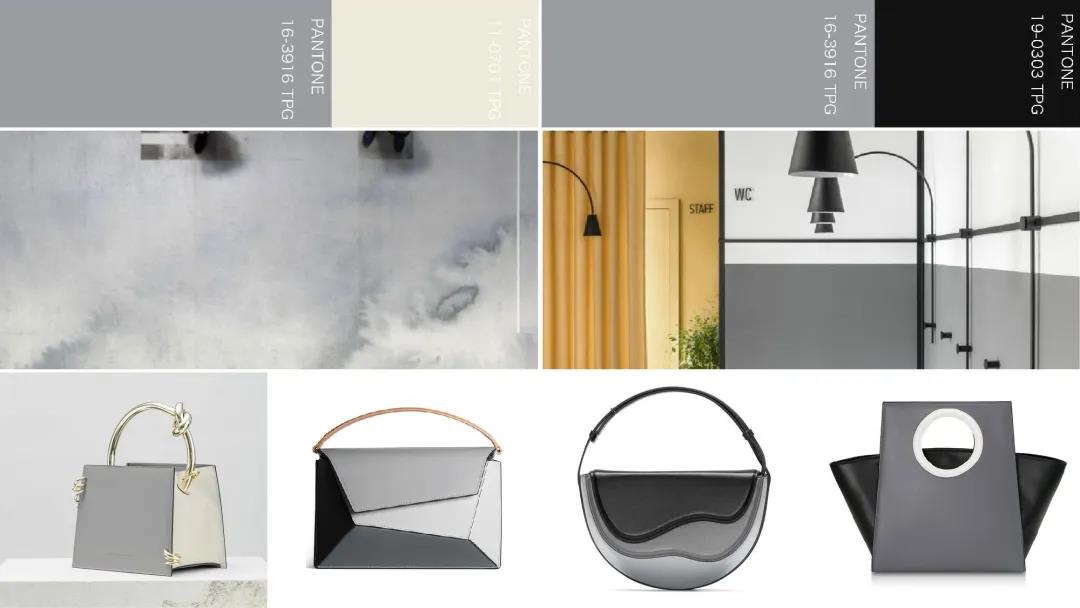 Company profile: Caihong Leather Company is located in the shoe material market of Guangzhou Zhanxi Road, the largest shoe material market in China. It has branches in Hong Kong and many places in Southeast Asia. It has been engaged in the production, processing, trade and testing of leather and leather products for more than 10 years, and in 2012 Invested in the establishment of the Ethiopian Kokayades Leather Factory, with two production lines for sheepskin and cowhide, and more than 30 sets of advanced tanning equipment imported from France, Italy and Germany. And in cooperation with the China Leather Research Institute, a third-party testing technology center outside of the independent company's business was established. We produce large quantities and high-quality leather. We are engaged in free import and export trade with a wide range of business coverage. The main products are cashmere, mixed sheep, suitable for shoe uppers, bags, handbags and gloves. Provide leather research and development design, professional testing services. We follow the Huajian Footwear Group and respond to the national One Belt One Road strategy to establish a tannery in Ethiopia, Africa, increase local job opportunities, train local employees, and provide customers with more qualified and competitive products. To some extent, promote the development of African manufacturing.
Caihong Leather Company takes morality as the foundation and wins by faith. Adhering to the modern enterprise management model, we continue to absorb the high-tech of the world today and devote ourselves to research and development of high-tech leather products. With first-class products, first-class services, the pursuit of perfection, the pursuit of excellence, and dedicated efforts to beautify the new life of mankind.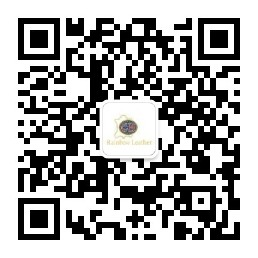 Caihong leather WeChat public account, stay tuned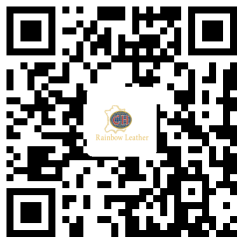 Mobile official website

Guangzhou office address: 3rd Floor, Hefu Building, No. 33 Huanshi West Road, Yuexiu District, Guangzhou.
Post Code: 510010
Mobile: 13570094599 (Mr. Yan)
Landline: 020--81702165
Email: caihong0329@163.com
WeChat: CH13570094599
Company official website: http://www.rainbowleather.cn
China Alibaba TrustPass website: rainbowleather.1688.com
Alibaba International Website: rainbowleather.en.alibaba.com